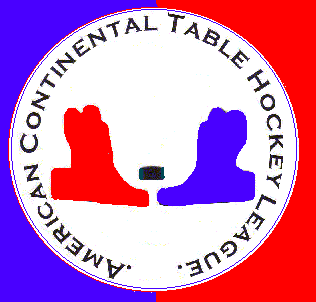 As the ACTHL's vintage table hockey league is sprinting toward the playoffs, the ACTHL begins it's first ever Stiga/Gretzky 3-D league. Starting on March 22nd at 2:00, the 3-D boyz come out to play.
Currently, 10 players have signed up and are ready to take the face-off at the end of March. The league will play under Stiga rules, but will play in a "Home" and "Away" format that the ACTHL vintage league plays under. The Stiga/Gretzky league doesn't limit the tables to just Stiga or Gretzky; games like Gretzky, Henry, Franklin, Coleco and other 3-D tables are permitted in this league.
Some of the main rules for this league will be:
* Five minute games.
* All face-offs at center ice.
* Must pass or shoot in 5 seconds, or be penalized.
* No goals off face-offs.
* No in & out goals.
The Stiga/Gretzky league will have a few vintage league players spinning the 3-D players, some of those players are:
Adam Zawislak- Ice Demons
James Friedl- Charlestown Chiefs
Andrey Krukov- Moscow Dynamos
Todd Bouverot- Vancouver Vomit
Chris Johnston
Rush Miller
Some new players will be joining the ACTHL for the first time. These players are, Gene Bonetti from central New Jersey, Jerome Ellison from Philly. These two players will be giving Craig Sierak "The Express" a run for his money for long distance travel. Wally Jabs will be joining us from Great River on Saturday March 8th to watch the vintage league in action, but because of his passion for golf, Wally won't be able to join the Stiga/Gretzky league. Joe Wuerach has been very quite. Joe, back last summer was thinking about joining the vintage league, but cancelled. Let's see if Joe makes Brooklyn proud along with fellow Brooklyn players Chris Johnston and Rush Miller.
Speaking of Brooklyn, we will have table hockey traveler Roger Owens joining us. Roger has played in some of the world's biggest tournaments, including the 2001 Stiga Czech tournament and will be playing in this upcoming 2003 Miller Lite Boston Championships in Boston.
As you can see, this opening 3-D season should be filled with a lot of excitement. For those of you who are in the NY/NJ metro area, and are interested in joining this season, please e-mail me at lordstanley00@hotmail.com or adam@acthl.com